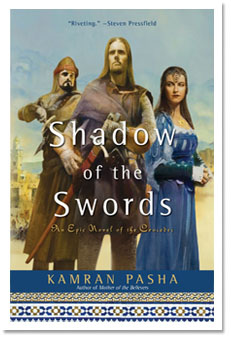 Shadow of the Swords:
An Epic Novel of the Crusades
An epic saga of love and war, Shadow of the Swords tells the story of the Crusades—from the Muslim perspective.
Saladin, a Muslim sultan, finds himself pitted against King Richard the Lionheart as Islam and Christianity clash against each other, launching a conflict that still echoes today.

Read more | Read reviews | Buy the book
---
Mother of the Believers:
A Novel of the Birth of Islam
A stunning debut novel illustrating the birth of Islam from the perspective of the prophet Muhammad's young wife Aisha.
Deep in the desert of seventh century Arabia, a new prophet named Muhammad has arisen.

Read more | Read an excerpt | Read reviews | Buy the book